Congratulations to FUSION SHOW CHOIR for placing 7th at ISSMA Show Choir State Finals on March 19th, 2022!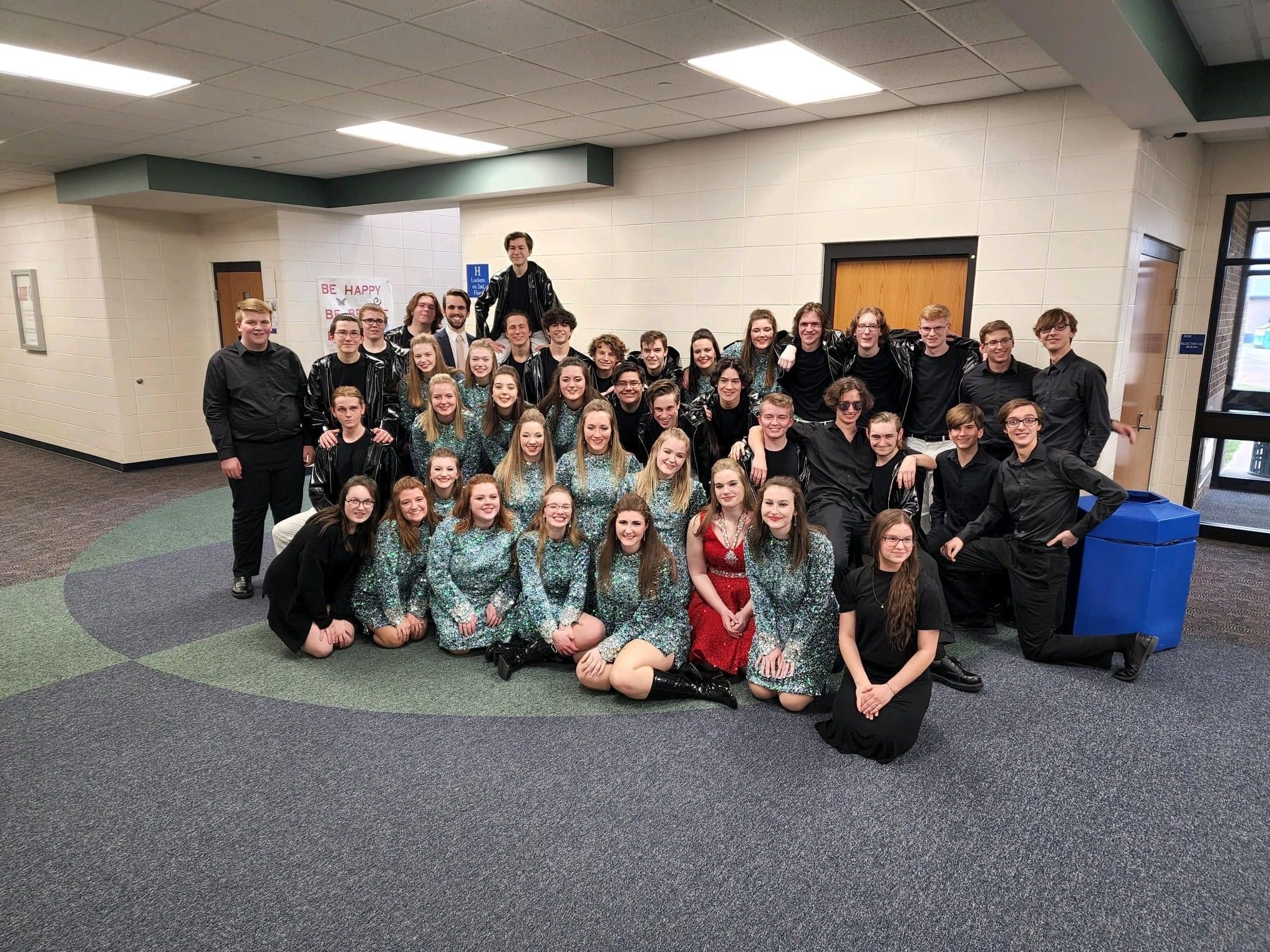 Thank you for visiting the home page for Fairfield High School Show Choirs!
This 2022 year we will be performing at the following competitions:
Carroll Classic – Saturday, February 12th
Chesterton Trojan Classic – Saturday, February 19th
Warren Central City Showcase – Saturday, February 26th
Churubusco Show Choir Invitational – Saturday, March 5th
Columbia City Cup – Saturday, March 12th
Please use the following links to access important information for the upcoming season.
Fairfield Jr-Sr High School Mixed Show Choir: FUSION

Fusion is an extra-curricular mixed show choir directed by Jacob Zehr, assisted by Ellie VanderVeen and Larry Becker, and choreographed by Jeff Cox and Gretchen Miller. Members are chosen by audition and are also enrolled in one of Fairfield's concert choirs during the school day. Fusion is an eight-time ISSMA class B state finalist and the 2016 and 2019 ISSMA Class B State Champion.
State Finals appearances:
2012: 5th Place, Class B
2013: 4th Place, Class B
2014: 4th Place, Class B
2015: 3rd Place, Class B
2016: State Champion, Class B
2017: 6th Place, Class B
2018: 6th Place, Class B
2019: State Champion, Class B
2022: 7th Place, Class B