Benjamin Kambs, FJSHS Choirs, Department Chair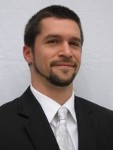 Benjamin Kambs began teaching in Davenport, Iowa in 2001 and has been the director of choirs at Fairfield Junior/Senior High School since 2003. He holds a Master's degree in Music Education from Western Michigan University and a B.M. in Music Education from St. Olaf College.  He currently directs 5 curricular choirs at FJSHS, 2 extra-curricular show choirs, serves as the department chair, directs the fall musical and teaches AP Music Theory and a dual credit Music Appreciation course.  A member of both the Indiana Music Educators Association and American Choral Directors Association, Kambs also currently serves as the state Repertoire and Standards Chair for the Indiana Choral Directors Association.
As a tenor soloist he has sung under the baton of Vance George and the Toledo Symphony Orchestra in the Haydn Lord Nelson Mass and performed numerous times with the Manchester Symphony Orchestra, most recently as the tenor soloist in Handel's Messiah.
His advanced high school chorus is a six-time state finalist in the ISSMA Concert Choir competition, placing as high as 4th both in 2015 and 2016.  His show choirs have been state finalists for five consecutive years, with his mixed show choir Fusion winning a state championship in 2016.  In March of 2012, Kambs' Jr. High Chorus performed at the regional convention of the American Choral Director's Association and in January of 2015 he led his Advanced Chorus at the Indiana Music Educators Association Convention.  Ben currently resides in Constantine, Michigan with his wife, Breana.
Contact: bkambs@fairfield.k12.in.us
Max Johnson, FJSHS Bands
Contact: mjohnson@fairfield.k12.in.us
Larry Becker, FJSHS Music Department Staff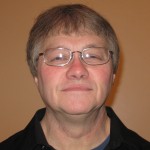 Larry Becker has been the staff accompanist, assistant director, and audio specialist for the Fairfield choirs for the past 10 years.  He received his BA in Music from Goshen College where he also minored in broadcast communications. Before coming to Fairfield Larry worked in the audio business, recording ensembles such as the Vesper Chorale, the Rosedale Chorale, and the Goshen Community Choir.  Mr. Becker also spent 20 years working in broadcast television working at WSJV and WNDU.
Contact: lbecker@fairfield.k12.in.us
Kristin Kauffman, FJSHS Choirs
Kristin Kauffman is a graduate of Goshen College with a Bachelor of Arts degree in Music Education.  She served as Choral Director at Central Noble High School and Central Noble Middle School in Albion, IN from 2000-2004 where she also provided private voice instruction and taught courses in Music Theory and Musical Theater.   Kristin has privately taught students throughout Elkhart and St. Joseph counties since 2004 and has taught privately at FJSHS since 2014.   In 2011 she was appointed conductor of the Rejoice Children's Choir of the Goshen College Community School of the Arts.  She joined the Fairfield Choral Department in March of 2017 when she was appointed the Junior High Choral Director.
Beyond the classroom, Kristin is an adjudicator with the Indiana State School Music Association, a guest song leader for area retreats and conferences, a Soprano soloist, and a clinician who was selected by the Indiana Music Education Association as the guest conductor for the 2017 Circle the State with Song Elementary Choral Festival.  She is actively involved in music leadership in her congregation of Belmont Mennonite Church in Elkhart, IN.  Kristin and her husband Travis reside in Goshen with their two children, Lauren and Lawson.
Contact: kkauffman@fairfield.k12.in.us
Scott Lehman, Elementary Music, FJSHS Bands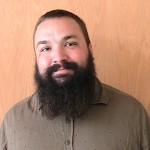 Mr. Lehman is a 2009 graduate of Goshen College. While at Goshen College, Lehman studied trombone, euphonium, and tuba while participating in Wind Ensemble, Jazz Band, and Men's Choir.  Lehman was also involved in campus leadership as an RA and a member of Campus Activities Council. Lehman is currently a member of the National Education Association and the Indiana Music Educators Association.
Mr. Lehman teaches K-8th grade general music at Millersburg Elementary-Middle School. Lehman also works with the corporation-wide 6th grade choir and band.  He also leads both a group guitar program and songwriter's club during Middle School SRT.  In addition to his duties as an elementary music instructor, Mr. Lehman also serves as the Associate Director of Bands for the Fairfield Marching Pride.
In addition to his teaching roles, Lehman also sings and plays guitar, piano, and trombone in two local bands.  Mr. Lehman maintains a small private studio at his home as well.  Mr. Lehman currently lives with his wife, Hannah and his daughter, Cecily in Goshen.
Contact: slehman@fairfield.k12.in.us
Christine Gerig Way, Elementary Music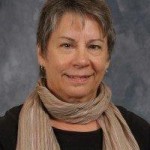 Christine Gerig Way came to Goshen 18 years ago from Berlin, Germany where she worked as a church organist. Prior to living in Berlin, she completed her Masters in Music Education at Illinois State University. At ISU she also taught elementary music in the University Laboratory Schools as well as courses in the Music Department. Christine's undergraduate studies were finished at Goshen College where she earned a BA in Music.
Christine presently serves in a variety of musical capacities in the Goshen Community and beyond. In addition to teaching elementary school music at Benton Elementary, she serves as music director at Zion Evangelical Lutheran Church (Bristol), and teaches numerous piano students in her home studio.
Christine is married to Dale Way and lives in Goshen.
Contact: cway@fairfield.k12.in.us