Benjamin Kambs, FJSHS Choirs, Department Chair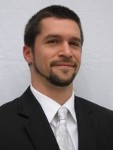 Benjamin Kambs began teaching in Davenport, Iowa in 2001 and has been the director of choirs at Fairfield Junior/Senior High School since 2003. He holds a Master's degree in Music Education from Western Michigan University and a B.M. in Music Education from St. Olaf College.  He currently directs 3 curricular choirs at FJSHS, 2 extra-curricular show choirs, serves as the department chair, directs the fall musical and teaches AP Music Theory and a dual credit Music Appreciation course.  A member of both the Indiana Music Educators Association and American Choral Directors Association, Kambs also currently serves as the state Repertoire and Standards Chair for the Indiana Choral Directors Association.
As a tenor soloist he has sung under the baton of Vance George and the Toledo Symphony Orchestra in the Haydn Lord Nelson Mass and performed numerous times with the Manchester Symphony Orchestra, most recently as the tenor soloist in Handel's Messiah.
His advanced high school chorus is a six-time state finalist in the ISSMA Concert Choir competition, placing as high as 4th both in 2015 and 2016. His show choirs have been state finalists for 8 consecutive years, with his mixed show choir Fusion winning state championships in 2016 and in 2019. In March of 2012, Kambs' Jr. High Chorus performed at the regional convention of the American Choral Director's Association and in January of 2015 he led his Advanced Chorus at the Indiana Music Educators Association Convention.  Ben currently resides in Constantine, Michigan with his wife, Breana.
Contact: bkambs@fairfield.k12.in.us
Mykayla Neilson, FJSHS Bands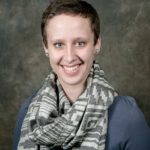 Mykayla Neilson is enjoying her first year with the Fairfield Band Program. She previously held the position Director of Bands at Mississinewa Community Schools. There, she started the jazz program and the marching program. Ms. Neilson is an alumna of Fairfield and received her undergraduate degree from Manchester University in Instrumental Music Education.
At Manchester, Ms. Neilson held the Vice President's chair of the Student Education Association, held the President's chair of the A Cappella Choir, and the President's chair of the Symphonic Band. Graduating Summa Cum Laude, she completed her undergraduate education in the spring of 2017.
Ms. Neilson is the second chair trumpet of the Manchester Symphony Orchestra and plays in local performances as well. She has also created and released two singer/songwriter albums of her own, entitled 'Cherished' and 'I'. 
Ms. Neilson is the Head Band Director of the jazz band, marching band, pep band, and concert bands of Fairfield Junior-Senior High School.
Contact: mneilson@fairfield.k12.in.us
Larry Becker, FJSHS Music Department Staff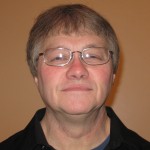 Larry Becker has been the staff accompanist, assistant director, and audio specialist for the Fairfield choirs for the past 10 years.  He received his BA in Music from Goshen College where he also minored in broadcast communications. Before coming to Fairfield, Larry worked in the audio business recording ensembles such as the Vesper Chorale, the Rosedale Chorale, and the Goshen Community Choir.  Mr. Becker also spent 20 years working in broadcast television working at WSJV and WNDU.
Contact: lbecker@fairfield.k12.in.us
Jacob Zehr, FJSHS Choirs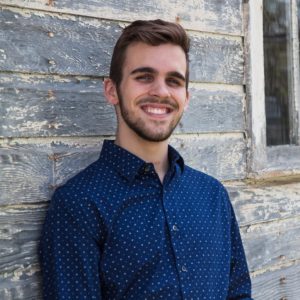 Jacob Zehr is a graduate of Goshen College with a degree in Music Education concentrating in voice and piano.  He currently directs choirs from grades 6-8, while also co-teaching the other high school curricular choirs. Zehr directs the show choir Expressions as an extra-curricular, while also assisting in directing the fall musical. 
While a student at Goshen College, Jacob sang in chamber choir, having opportunities to work with such conductors and musicians as Vance George, Bobby McFerrin, and Garrison Keillor. Besides giving recitals in piano and voice to complete his degree, Zehr performed in main roles in musicals such as Godspell 2012 and Pirates of Penzance, while also performing chamber works such as Vaughan Williams' 4 Hymns for Tenor, Viola, and Piano.
Zehr currently sings as part of the St. Joseph Valley Camerata chamber ensemble, and has sung with other local choirs in the past 2 years.  He currently resides in Goshen, IN.
Contact: jzehr@fairfield.k12.in.us
Joyce Doan, Elementary Music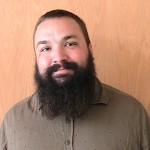 Mr. Lehman is a 2009 graduate of Goshen College. While at Goshen College, Lehman studied trombone, euphonium, and tuba while participating in Wind Ensemble, Jazz Band, and Men's Choir.  Lehman was also involved in campus leadership as an RA and a member of Campus Activities Council. Lehman is currently a member of the National Education Association and the Indiana Music Educators Association.
Mr. Lehman teaches K-8th grade general music at Millersburg Elementary-Middle School. Lehman also works with the corporation-wide 6th grade choir and band.  He also leads both a group guitar program and songwriter's club during Middle School SRT.  
In addition to his teaching roles, Lehman also sings and plays guitar, piano, and trombone in two local bands.  Mr. Lehman maintains a small private studio at his home as well.  Mr. Lehman currently lives with his wife, Hannah and his daughter, Cecily and son, Wilder in Goshen.
Contact: slehman@fairfield.k12.in.us
Amanda Lester, FJSHS Bands & Elementary Music
Contact: alester@fairfield.k12.in.us
Jennifer Metzler, Elementary Music
Contact: jmetzler@fairfield.k12.in.us