Welcome to Fairfield Performing Arts!
The Fairfield Performing Arts Department provides a variety of music performing opportunities to almost 300 students in grades 7 – 12.  Located just outside of Goshen, Indiana, Fairfield Community Schools serves the students in the communities of Benton, New Paris and Millersburg.  Over the past 25 years, Fairfield music ensembles have consistently distinguished themselves at the state level, earning numerous state finalist distinctions.  In addition, the Fairfield Performing Arts Department received the Total Department Award from the Indiana State School Music Association from 2013 – 2015 and the Choir Department Award every year since 2012.
Upcoming Music Events
The Fairfield Winter Performing Arts Showcase will be held Monday, March 19th at 7:30 PM beginning in the main gym.  There will be no admission but free-will donations will be accepted to support the alumni association music scholarship program.  An itinerary for performers appears below:
Recent Music News
Fairfield Choir Earns ISSMA "All-Music Award"
For the sixth consecutive year the Fairfield Choir is the recipient of the Indiana State School Music Association's "All-Music Award."  In order to qualify for this award the choir department distinguished itself in 3 separate music festivals, solo and ensemble contest, state show choir finals and district organizational contest in the spring.  Congrats to the hard-working students and directors for this wonderful achievement!
Fairfield Choirs Earn Gold at ISSMA Organizational Contest

All four Fairfield choirs earned Gold ratings at ISSMA events in April of 2017.  Congrats to all involved!
Fairfield Show Choirs Finish Season Strong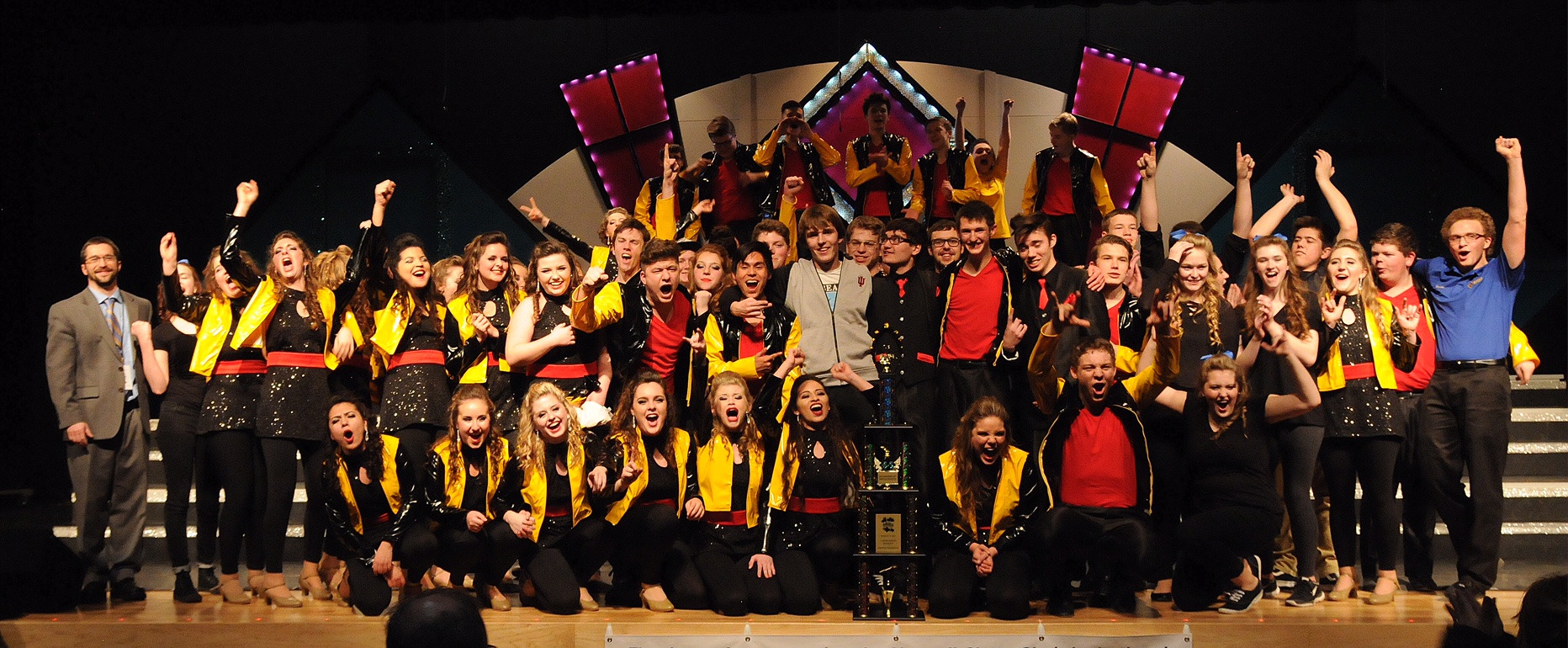 Fusion finished their competition season on March 18th with a sixth place finish at the 2017 ISSMA Class B State Show Choir Finals.  They finished the season with 3 Grand Championships, 1 First Runner-up and 1 Fourth Runner-up placement.
Expressions finished their season with a Grand Championship at the Norwell Invitational.  Their season ended with 2 Grand Championships, 1 First Runner-up and 1 Second Runner-up.
Sponsors