Welcome to Fairfield Performing Arts!
The Fairfield Performing Arts Department provides a variety of music performing opportunities to almost 300 students in grades 7 – 12.  Located just outside of Goshen, Indiana, Fairfield Community Schools serves the students in the communities of Benton, New Paris and Millersburg.  Over the past 25 years, Fairfield music ensembles have consistently distinguished themselves at the state level, earning numerous state finalist distinctions.  In addition, the Fairfield Performing Arts Department has received the Total Department Award from the Indiana State School Music Association for the past three consecutive years.
Recent Music News
Fairfield Concert Groups Perform at Concert Organizational Contest
On Saturday, April 23rd three Fairfield Concert Choirs and the Wind Ensemble competed at the ISSMA Concert Organizational Contest.  The Fairfield Jr. High Chorale received a Gold rating, as did the Women's Chorale and the Concert Choir.  All choral groups performed as Group I ensembles, the highest level of competition.  The high school vocal groups also received Gold ratings in sight-singing.
The Wind Ensemble performed very well, earning a Group I Silver rating in both their concert program and in sight-reading.
Congratulations to these talented students!
Fairfield Show Choirs Earn Top Honors at ISSMA Competition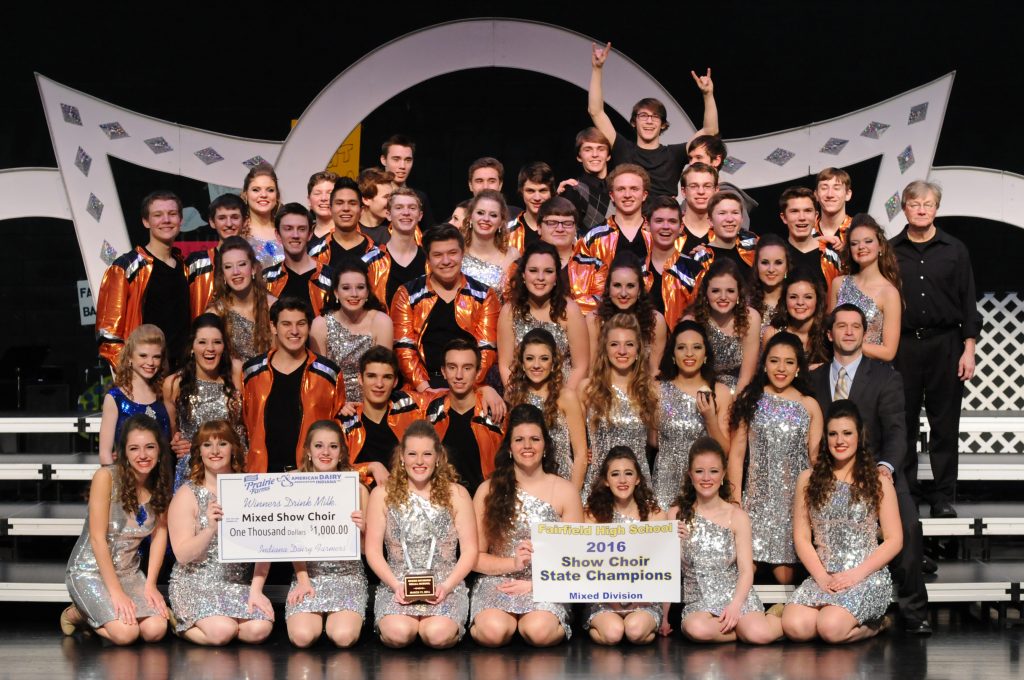 Fairfield Expressions turned in a strong 5th place finish at ISSMA Class B State Show Choir Finals and Fusion, (pictured above) won their first ever state championship.  Congratulations to these hard-working students and their directors!
Upcoming Music Events
Fairfield Advanced Chorale Qualifies for State Finals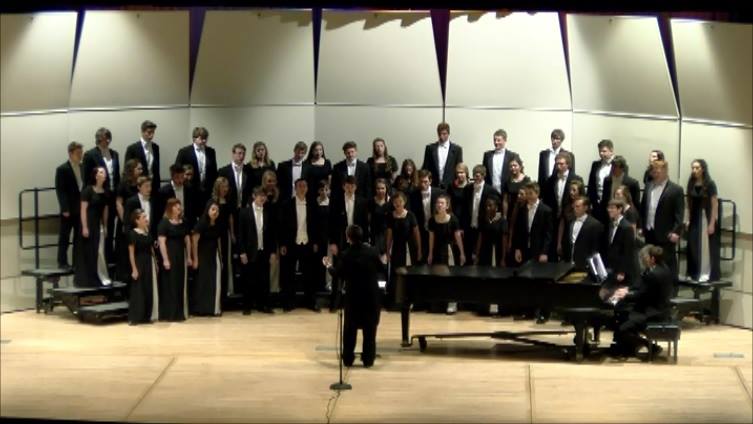 Congratulations to the Fairfield Advanced Chorale for qualifying for their sixth ISSMA State Concert Choir Finals! They will perform at the Pike Performing Arts Center this Saturday, May 7 at 3:24 PM.
Sponsors